Tecnifibre racquet ranges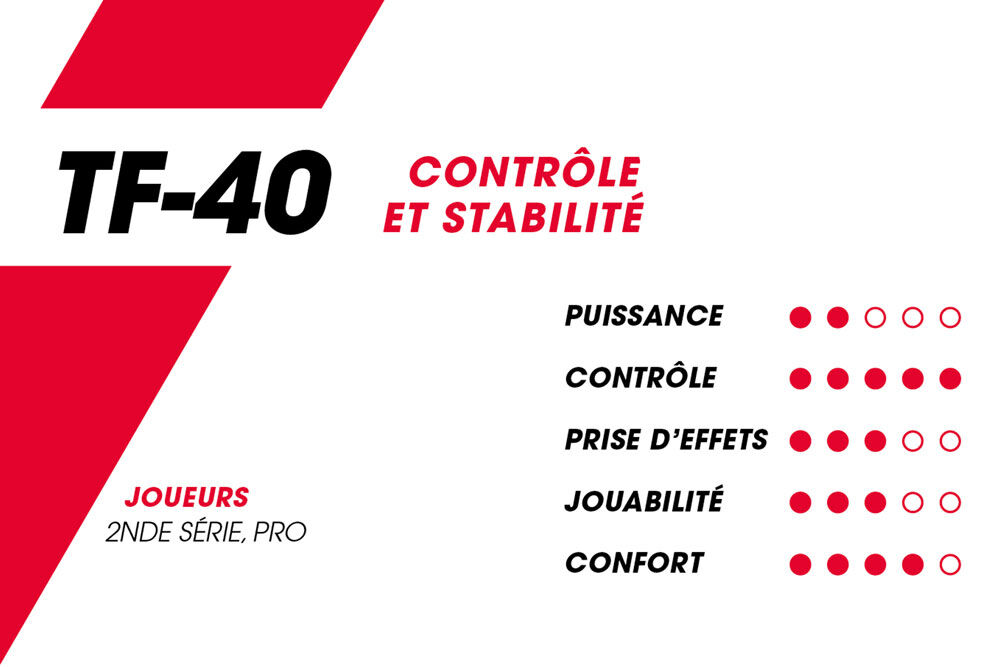 Control your power with the Tecnifibre TF-40 racket!
The TF-40 racket, dedicated to expert and pro players, is the latest creation from Tecnifibre designed to control the power generated by players:
Used on the ATP World Tour, a very good ally to help you keep the ball in the court.
For Tecnifibre, everything starts with the player and every player is unique!
The collection of information on the court, the analysis of the game and the players, in the Tecnilab (laboratory on the court) allows Tecnifibre to create and improve the racquets continuously.
Tecnifibre has taken the initiative of a very fine segmentation of the player populations and offers a specific range for example for women, young people from 11 to 13 years old or even for ATP players.
Racquets designed in France.
Maximum power with the T-FIGHT ISOFLEX
The T-FIGHT ISOFLEX 305 is the most powerful tennis racket in the T-FIGHT range for regular and competitive players. The new T-FIGHT ISOFLEX range is the "Next Shot" of the tennis racket and its ambassador Daniil Medvedev.
Designed to :
Provide the perfect balance and performance on the court.
Powerful enough to hit winners.
Stable to let go while maintaining control of trajectories.
Comfortable to improve feel at impact with more confidence.
Maximised spin capture through the design of the screen and string pattern.
The frame geometry has been redesigned with RS SECTION technology, a unique square section with 5 sides and specific angulation to provide the best compromise of power, control and comfort.
The best choice for competitors looking for winning shots.
Racket designed in France.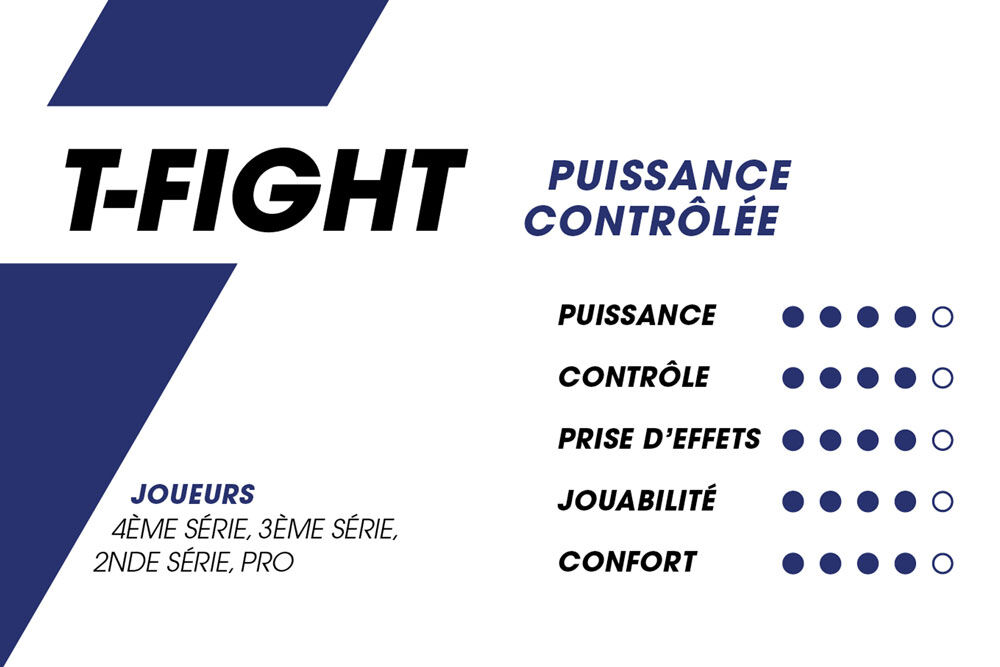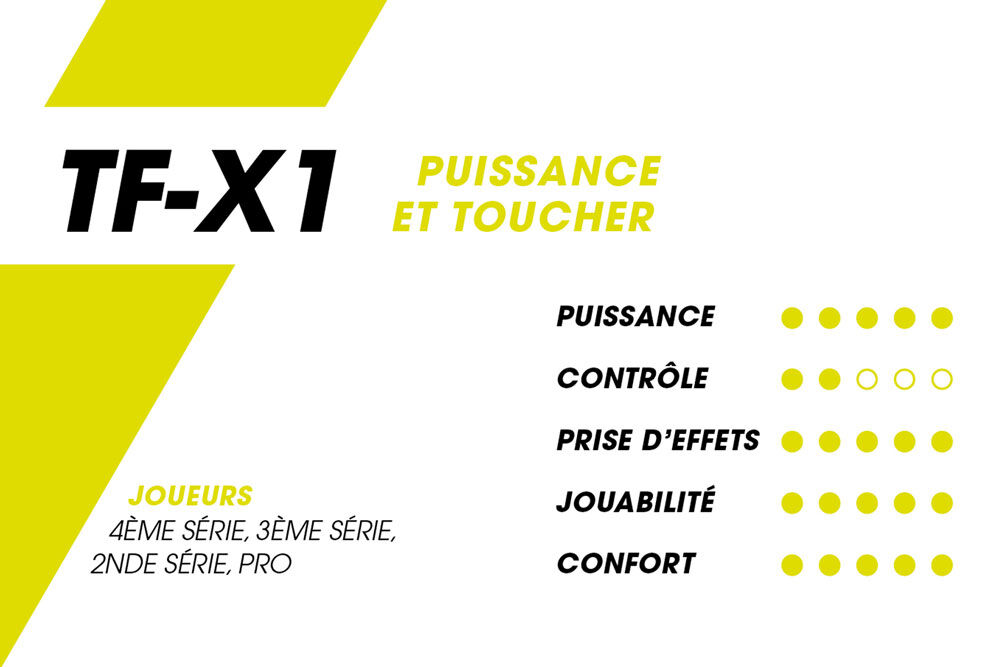 The Best of 2 Technologies
The TF-X1 300 tennis racket is a new generation racket designed to boost power while maximising stability, forgiveness and comfort. The frame ergonomics have been optimised with a rounded head and reinforced sections for increased power and stability.
Isoflex technology, a new design of evolving sections, stiffer on short strings and softer on long strings for maximum string pattern flexibility, helps maintain speed and accuracy on off-centre shots. The X-Damp, an exclusive shock absorbing technology, reduces harmful racket vibrations by 36%: less fatigue and more performance.
Racquet designed in France.
The Tempo 298 tennis racket
The Tempo 298 tennis racket is the choice of Iga Swiatek!
WTA revelation and winner of the French Open in 2020, Iga Swiatek joined the Tecnifibre team in January 2021. She has tested, chosen and signed her name to the Tempo 298 tennis racket. It was created to bring speed and controlled power to demanding female tennis players.
The eli-square frame section provides a good compromise of power and control. It is complemented by XTC fibre inserts, polyester and aluminium filaments to disperse shock at ball impact and promote better feel.
Also, with its attention to detail, Iga wanted to personalise the cosmetics of the product with a glossy finish and signed the frame for approval.
Racquet designed in France.