The history of the Tecnifibre brand
S1NGLE IGA
20 years old.
Iga Swiatek is only 20 years old, and she is already the 28th tennis player to reach the number 1 position in the world.
Her crowning today resonates for Tecnifibre as a magnificent story of talent, intelligence and confidence.
When she joined the French brand in 2021, after winning her first Grand Slam at Roland Garros at the age of 19, her goal was clear: to take the next step with the brand she started playing tennis with.
16 months later, she is sitting on the throne of world tennis.
A meteoric rise that has shaped the destiny of this intelligent, sensitive, committed player.
So Iga. So unique.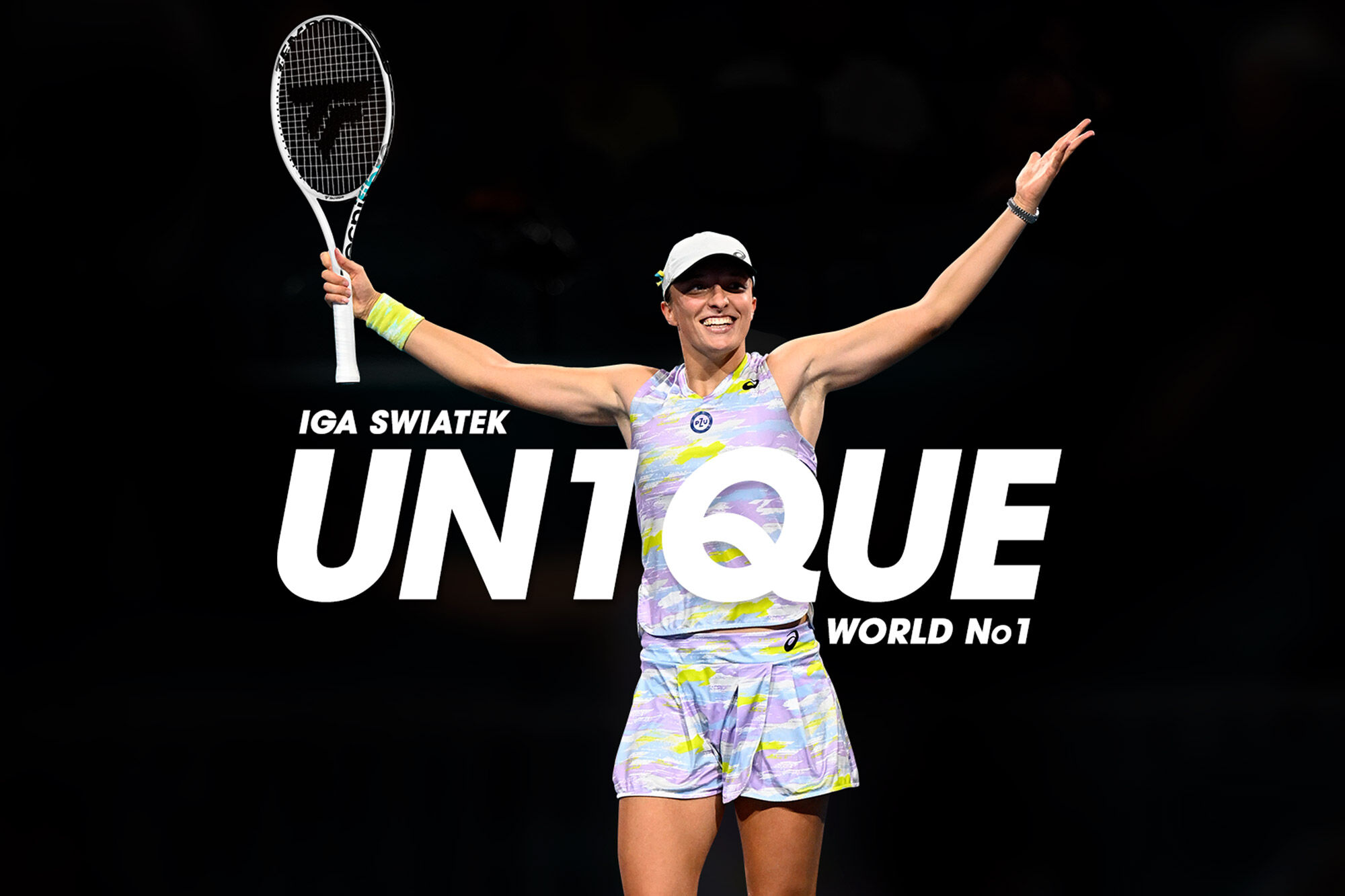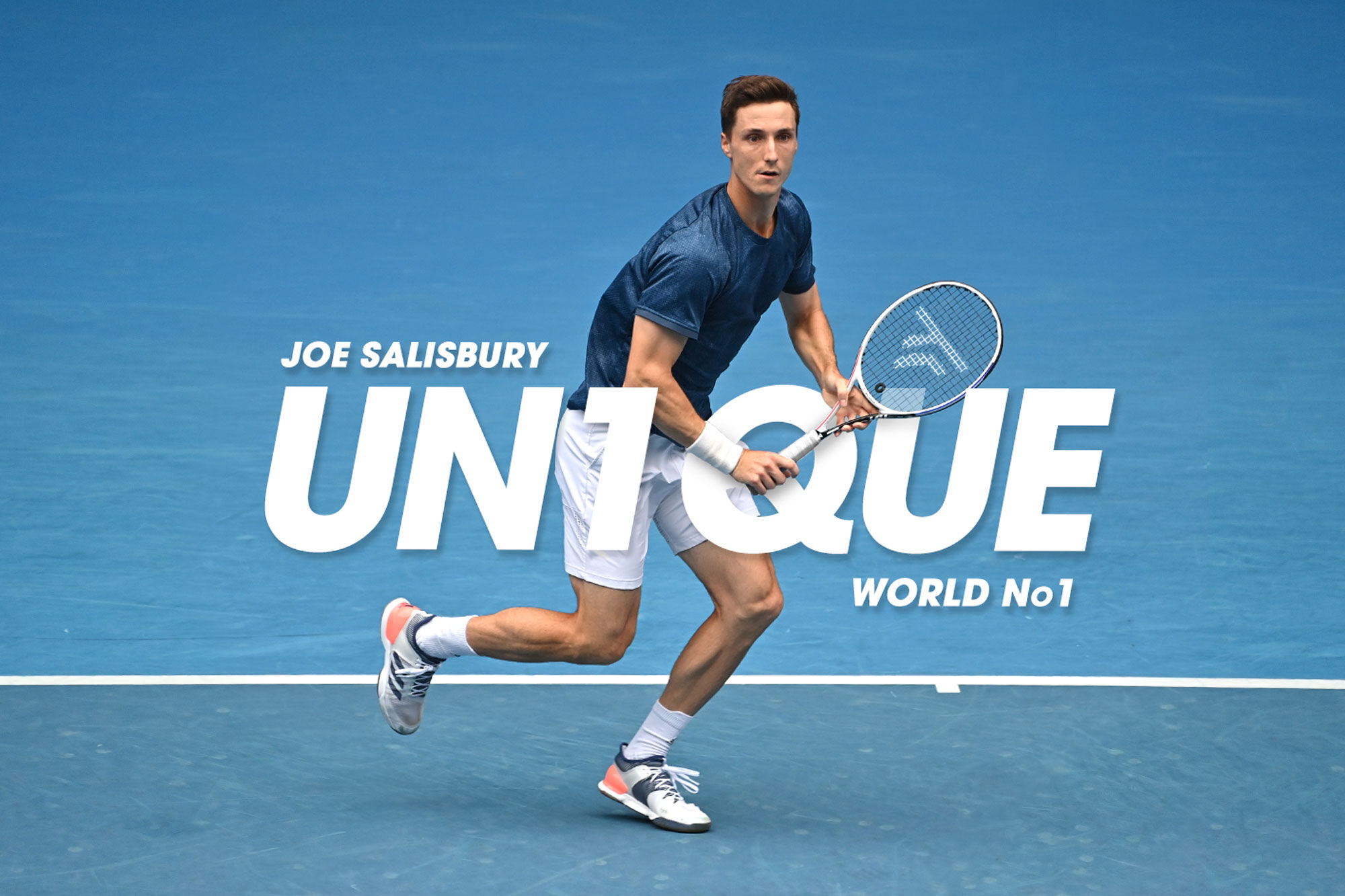 S1NGLE JOE
Joe Salisbury, the 29-year-old English Tecnifibre player, has also reached the world number one doubles spot this week, with key milestones in his magnificent journey:
Australian Open Champion in 2020
ATP Master 1000 Canada Champion in 2021
US Open Champion in 2021
Benjamin Tison, symbol of Tecnifibre's ambitions in padel
It's official, the French No. 1 in padel, Top 100 of the World padel Tour, Benjamin Tison, has decided to continue the adventure with Tecnifibre to reach high sports objectives. He has chosen to play with the Wall Breaker 375 of which he will be the ambassador.
This collaboration is a marker of the reinforced ambitions of Tecnifibre, present on the padel market since 2014.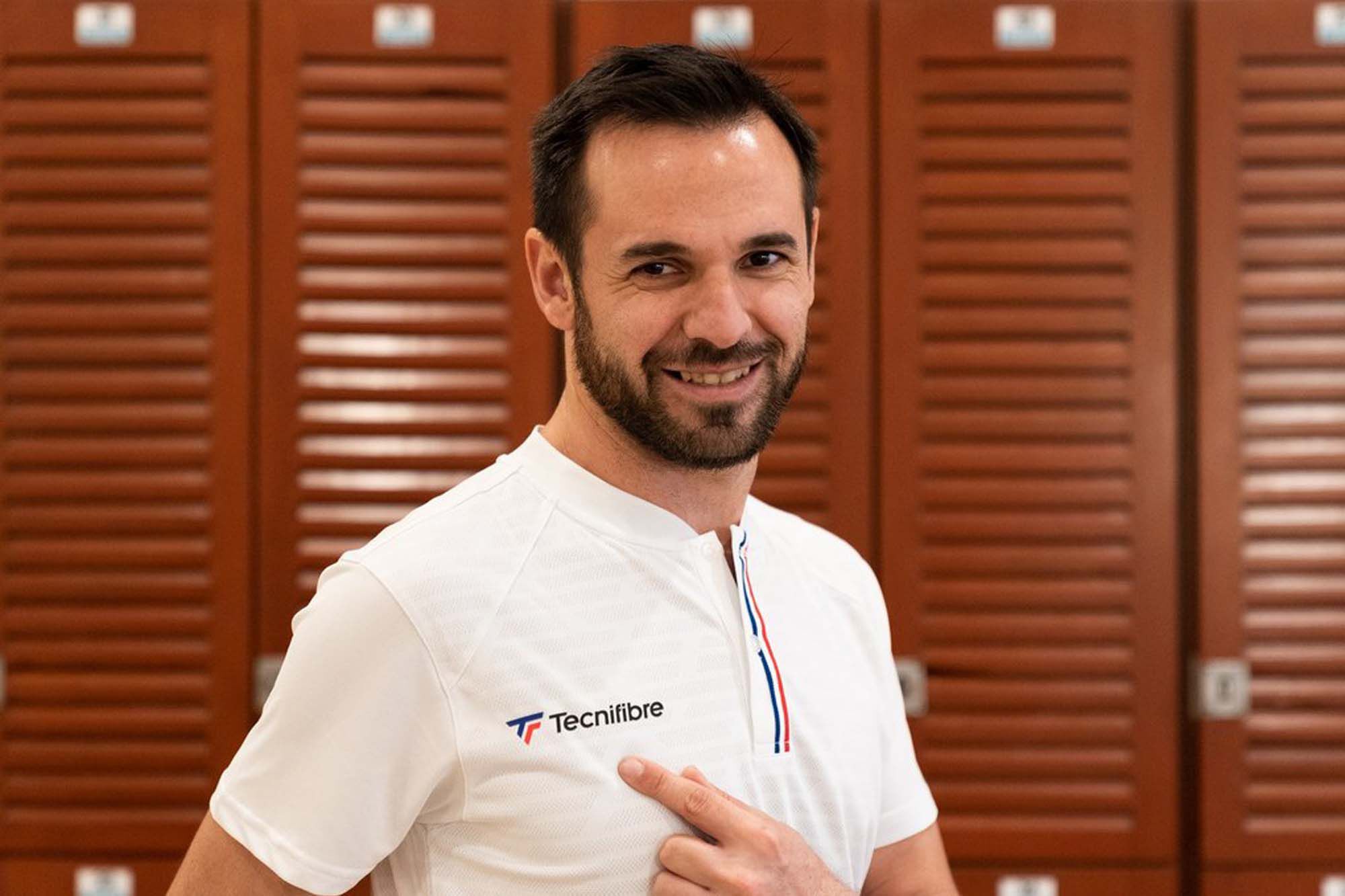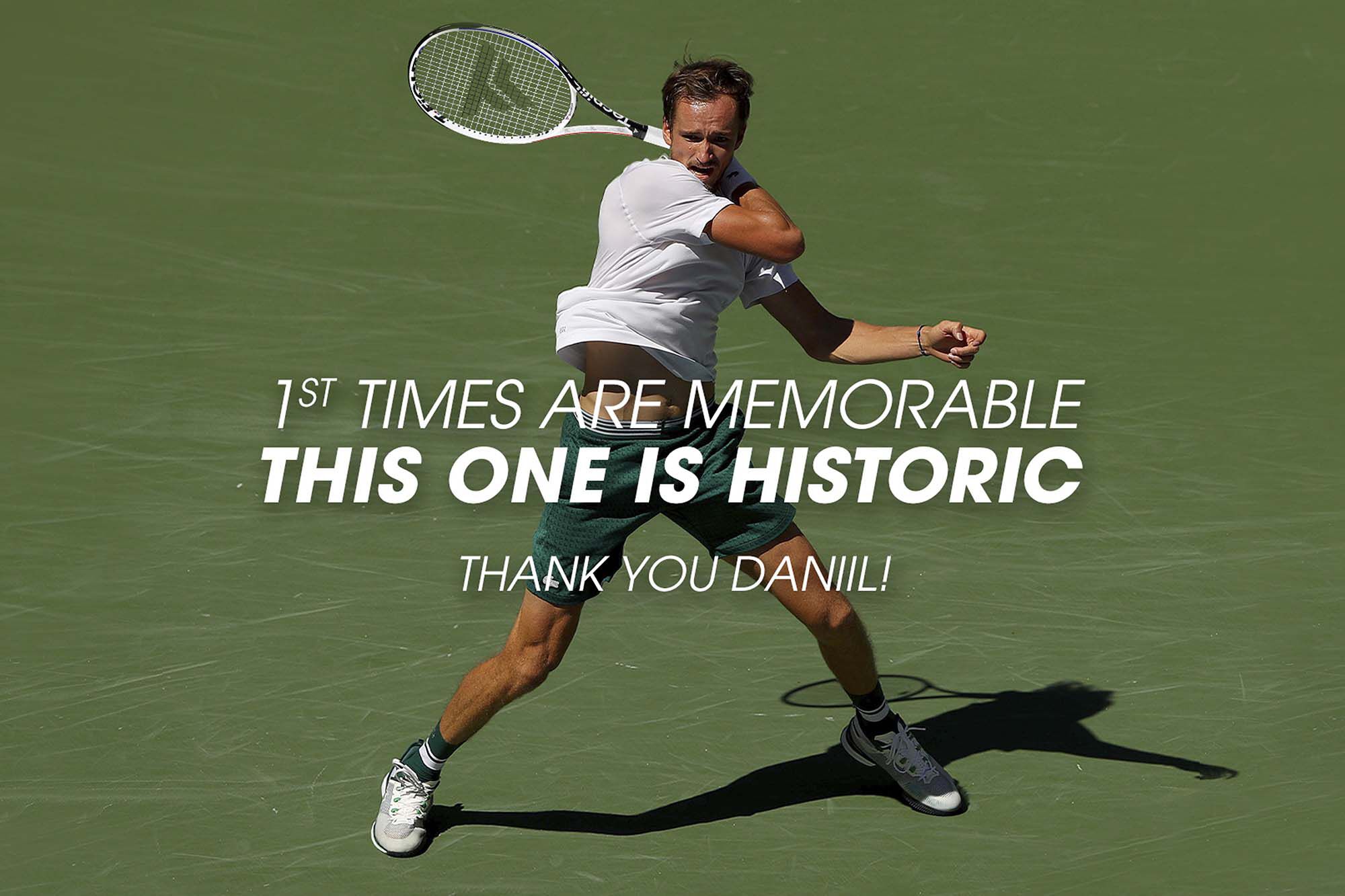 DANIIL MEVEDEV WINS THE US OPEN, HIS FIRST GRAND SLAM TITLE
A historic "double": first singles Grand Slam title for Daniil Medvedev, and for Tecnifibre too!
"We are proud to have been part of your journey, and have enjoyed this historical and unforgettable "first", which is a first for us too. Congratulations and thank you, Daniil!" announced Nicolas Préault, Tecnifibre CEO.
POLISH CHAMPION IGA SWIATEK JOINS TECNIFIBRE
Star of women's tennis, Iga Swiatek, returns in 2020 to win her first Grand Slam title in Paris. The Polish champion started playing competitive tennis with a Tecnifibre racket.
Ambassador for the T-Rebound-Tempo, she takes the Italian WTA 1000 title in the spring, with a fantastic performance which saw her triumph in the final match without dropping a single game.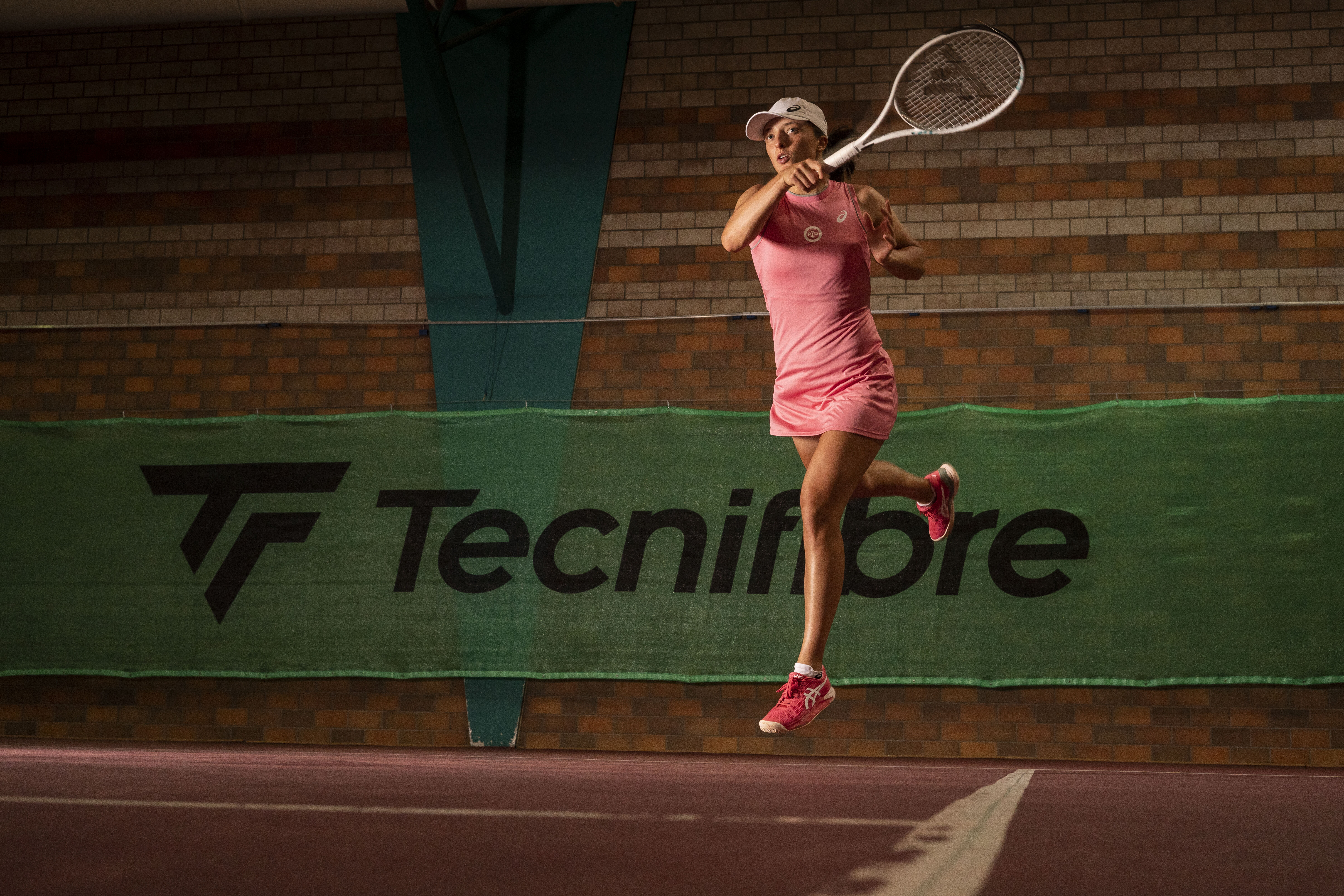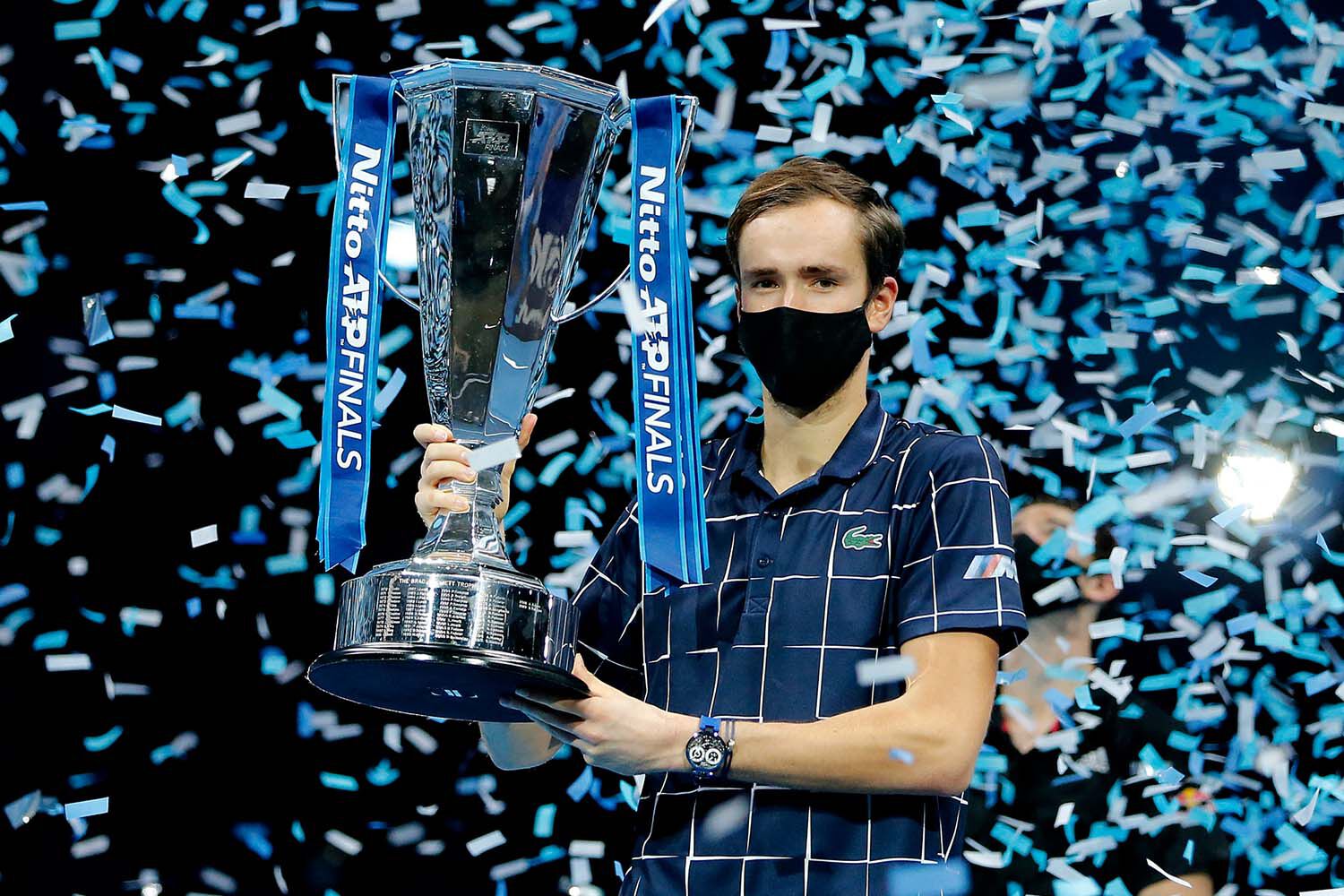 DANIIL MEDVEDEV : TSAR DU TENNIS
Daniil Medvedev réalise une performance incroyable en fin d'année 2020 en s'octroyant le doublé Rolex Paris Masters et Nitto ATP Finals.
TECNIFIBRE TURNS 40
To celebrate our birthday and present our new brand identity, Tecnifibre organises its TF 40 Party in Paris, with many athletes and old friends of the brand. Among them is Bob Sinclar, famous DJ and huge tennis fan.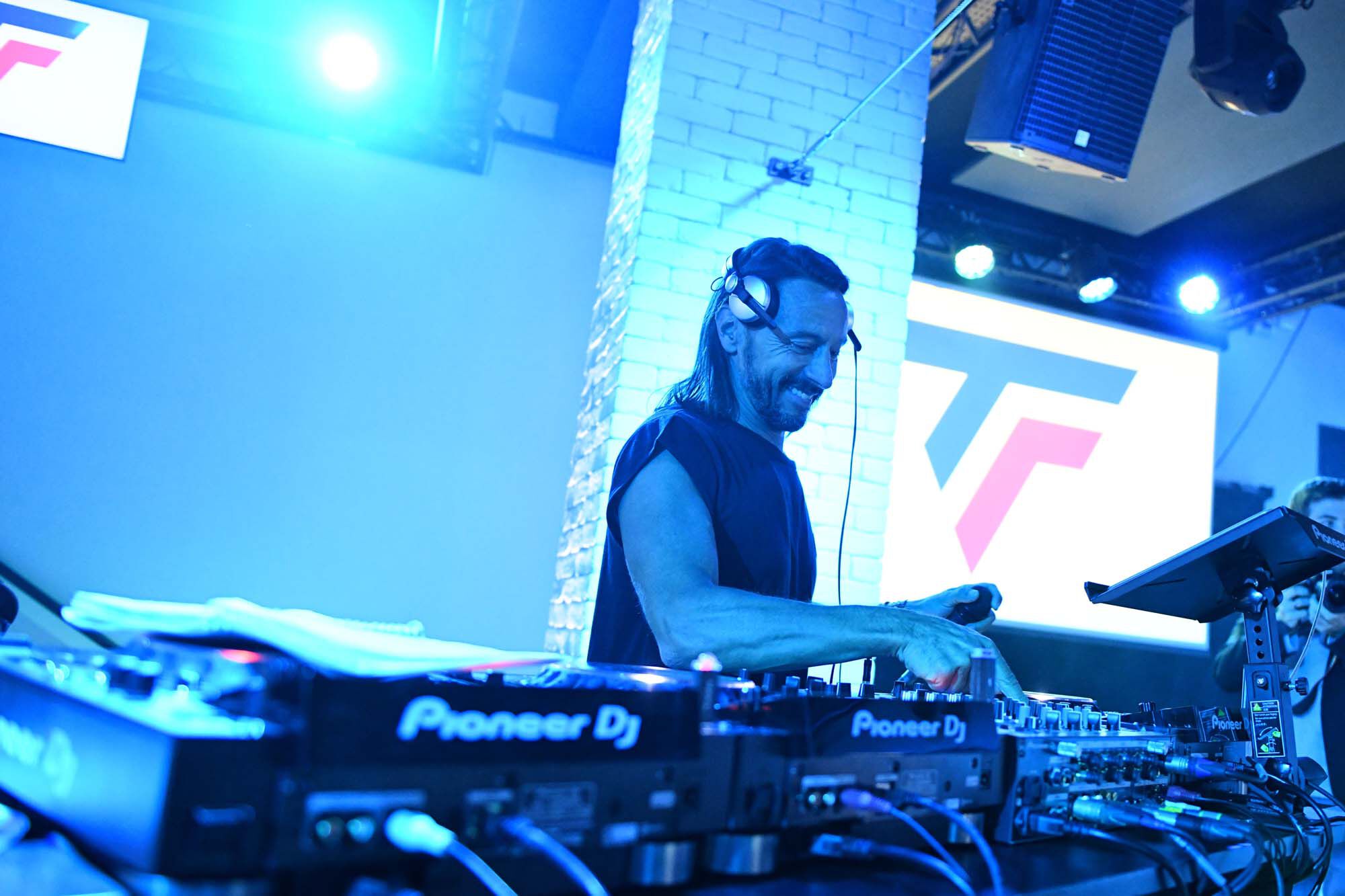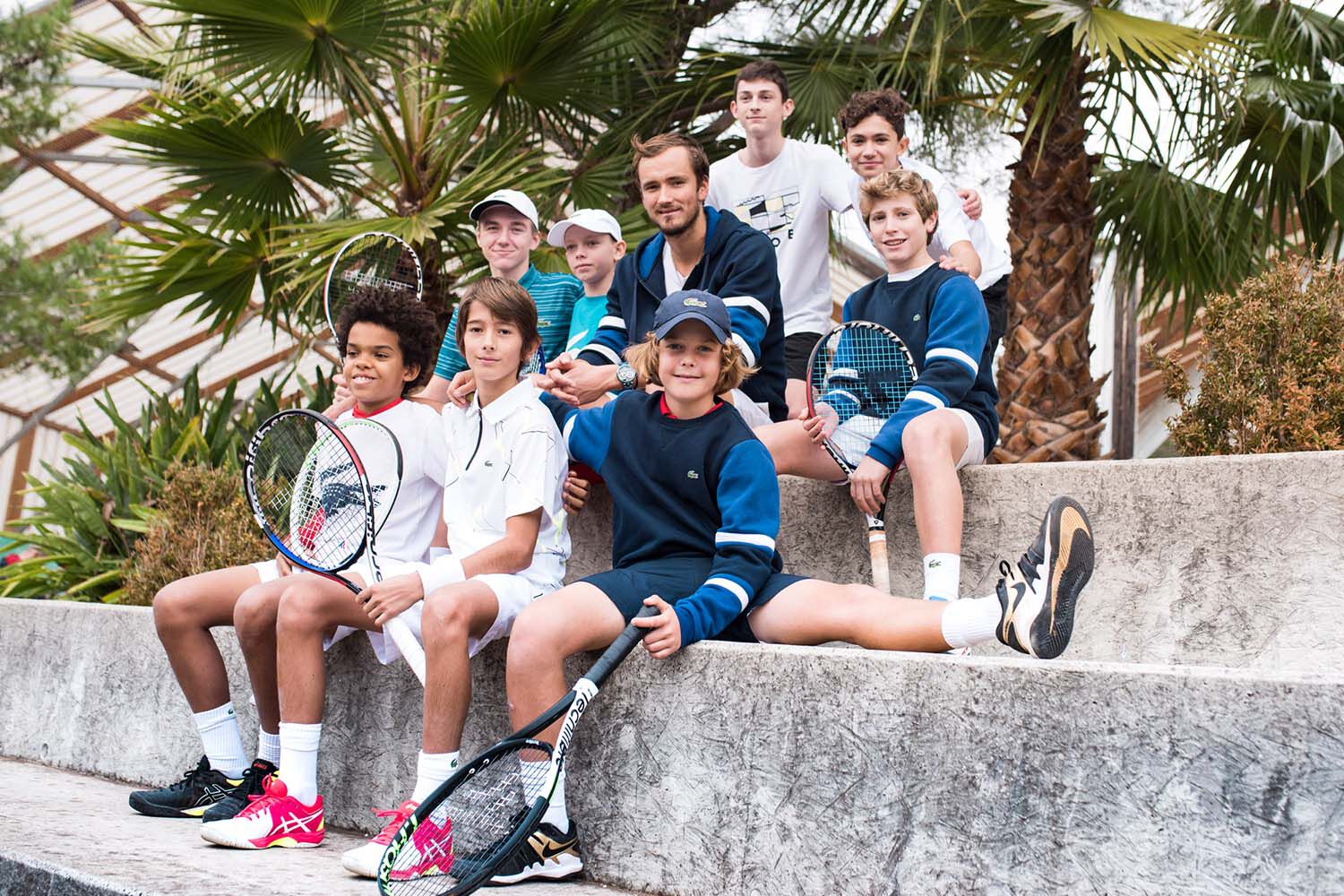 TECNIFIBRE AND LACOSTE LAUNCH "LES PETITS CROCOS"
Lacoste and Tecnifibre launch their scouting and development programme for up-and-coming young international players, "Les Petits Crocos"
In 2021, the programme's original sponsor, Arnaud di Pasquale, is replaced by Sebastien Grosjean, former World No. 4 and current captain of the French Davis Cup Team.
LACOSTE RACHETE TECNIFIBRE
Le 31 août 2017, Lacoste Holding officialise le rachat de 80 % du capital de Major Sports, pour une prise de contrôle effective au 1er octobre de la même année. L'objectif est de développer des synergies entre les marques Lacoste et Tecnifibre pour concevoir un ensemble de produits techniques pour Lacoste et renforcer la présence internationale de Tecnifibre.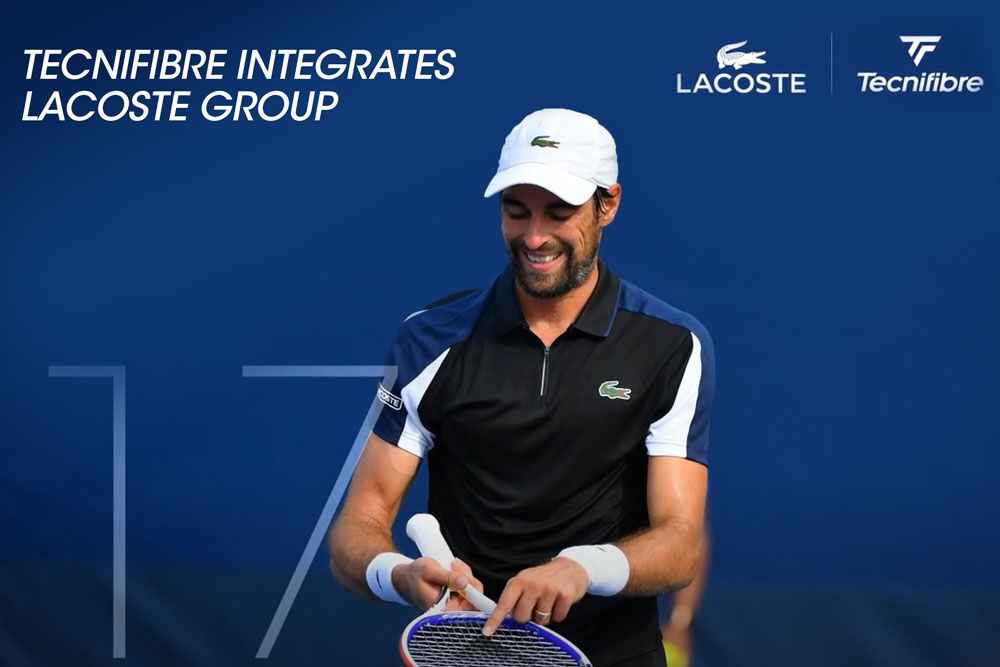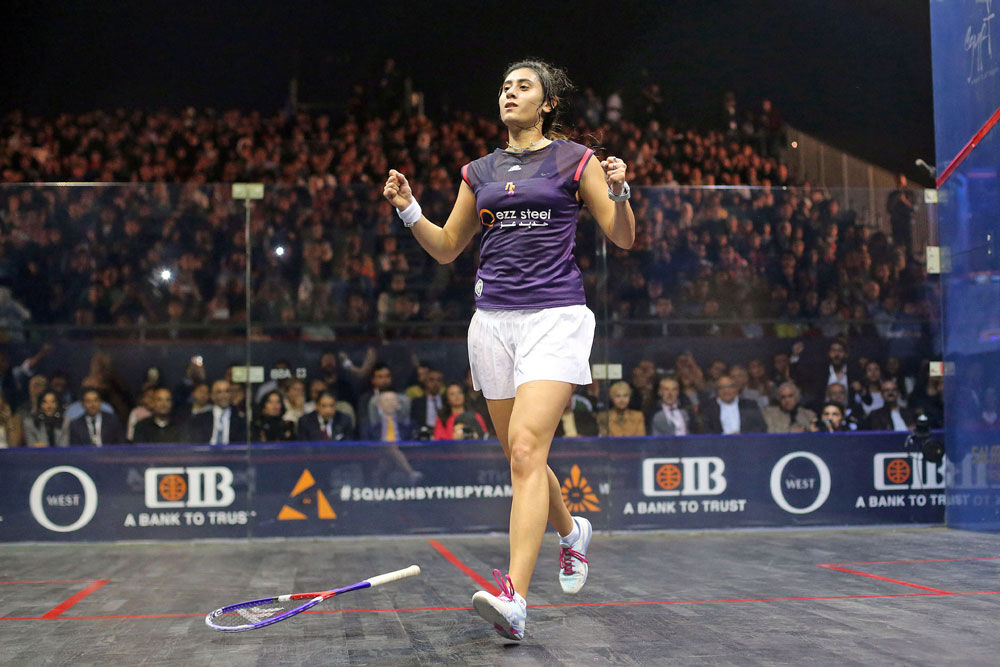 NOUR EL SHERBINI BECOMES THE SQUASH WORLD No. 1
After winning in Malaysia in 2015, to become the youngest-ever squash world champion, Nour El Sherbini is officially named the world's top player the following year.
LAUNCH OF THE "YOUNG GUNS ON THE ROAD" PROGRAMME
In 2015, Tecnifibre launches the first Young Guns Contest with top prize money of $50,000. The concept is that 4 young players in the Tecnifibre Team are selected to compete on court (to help improve their ranking) and on social media (to grow the community, engagement, etc.). The first competition is won by Denis Kudla. The following year, a certain Daniil Medvedev follows in his footsteps…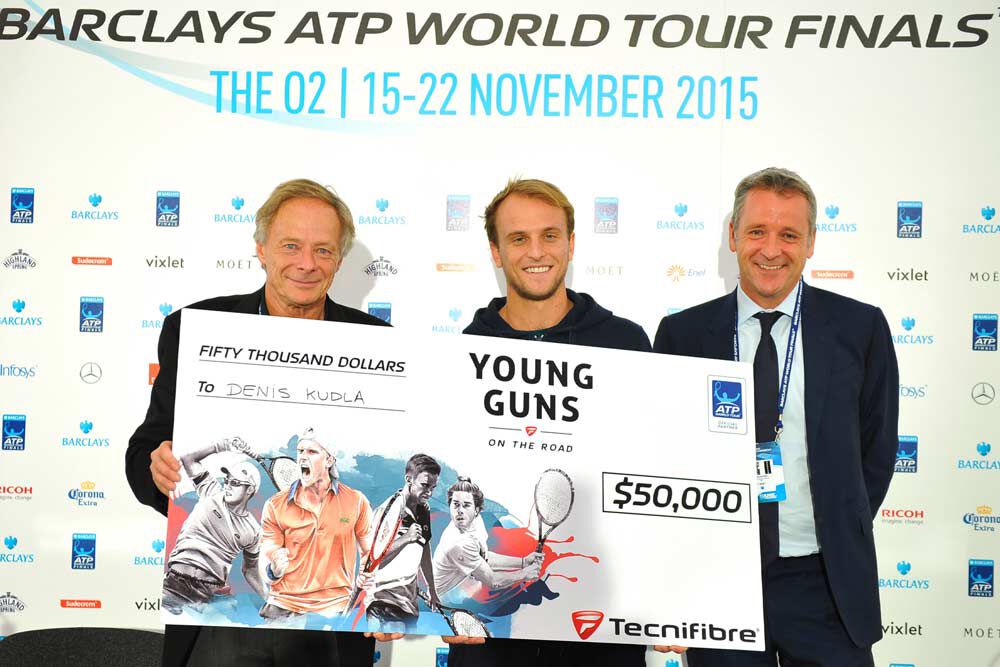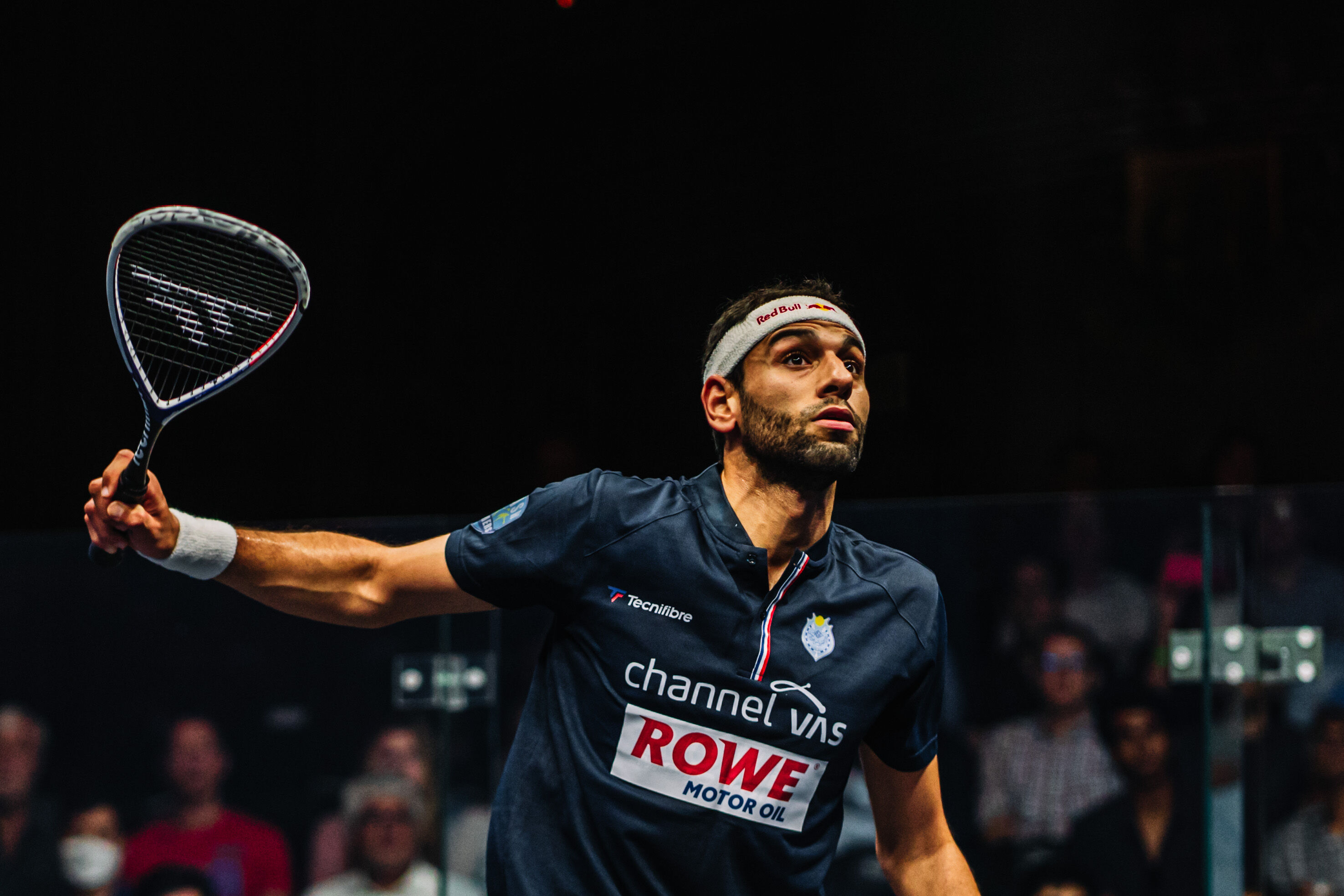 MOHAMED EL SHORBAGY BECOMES SQUASH WORLD No. 1
Mohamed El Shorbagy, Tecnifibre and Carboflex Airshaft ambassador, becomes one of the youngest world No. 1s after his win in the semi-final of the US Open 2014. He follows two big names: Jahangir Khan et Jansher Khan, who both became World No. 1 when they were only 18, and his fellow countryman, Ramy Ashour, who became No. 1 at age 22.
TECNIFIBRE BECOMES ATP WORLD TOUR PARTNER
The brand has provided official ATP World Tour rackets, strings, bags and accessories since 2013. Through this partnership, Tecnifibre also becomes sponsor and official stringer of the ATP World Tour Finals, until 2020.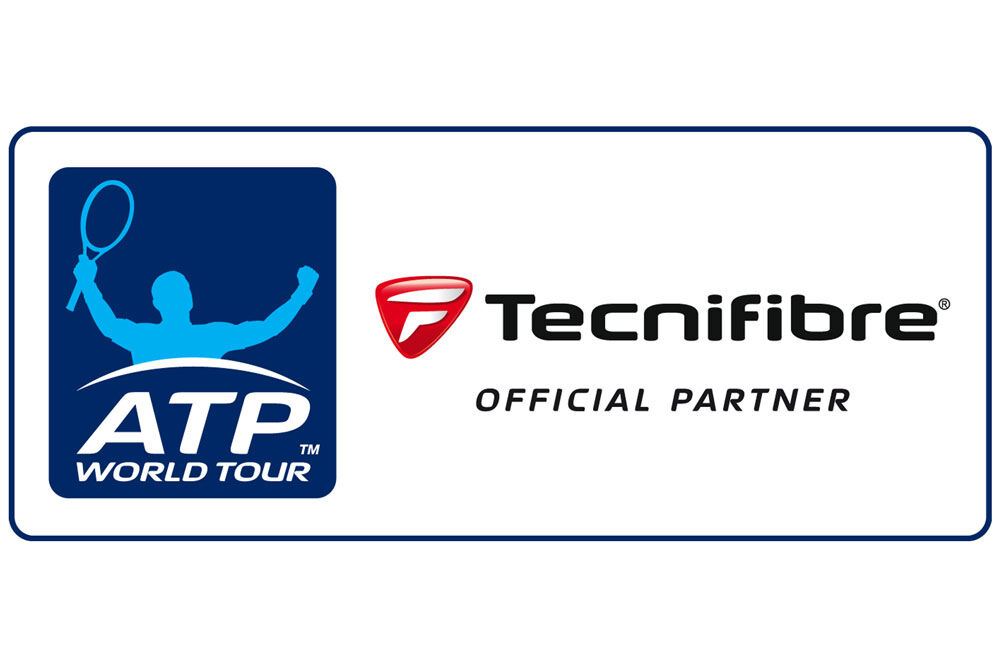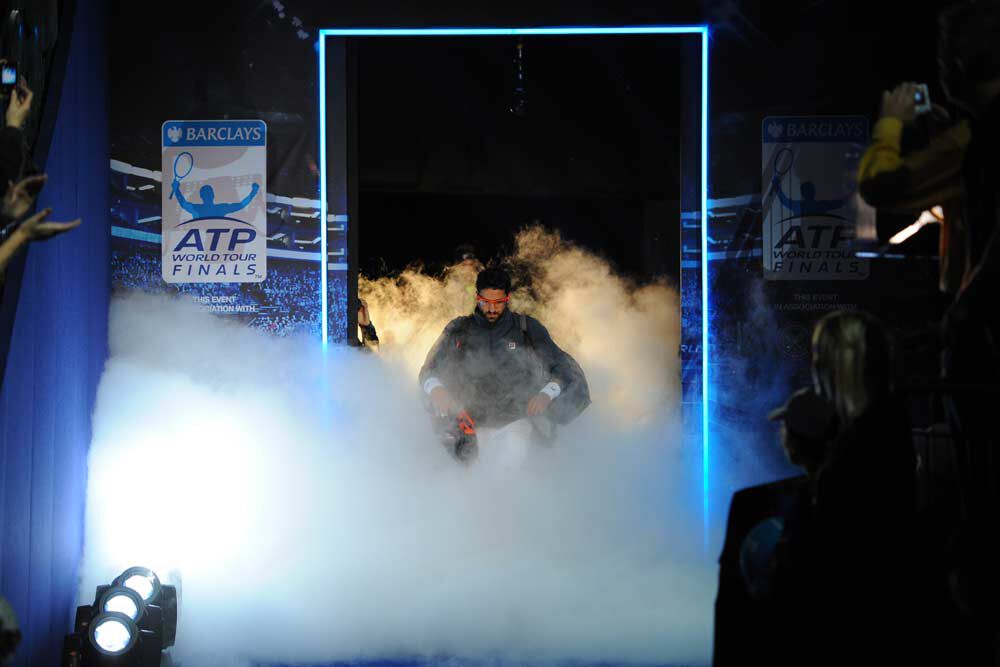 Janko Tipsarević qualifies for the Barclays ATP World Tour Finals
Janko Tipsarević reaches the final at Eastbourne and the US Open quarter-finals. Then, on 2nd October 2011, he wins his first ATP tournament in Kuala Lumpur, with his Tecnifibre Tfight XTC racket, thereby qualifying for the prestigious end-of-season "Masters" tournament.
LAUNCH OF THE "NEXT GENERATION" PROGRAMME
In 2009, Tecnifibre launches NEXT, a programme of events, with Serbian player Janko Tipsarević as its ambassador. Its aim is to support young players in the Team by doing more than just providing good equipment. With Janko's support, the brand provides experiences that they will face at the highest level of the game and shows them what it takes to become a top player.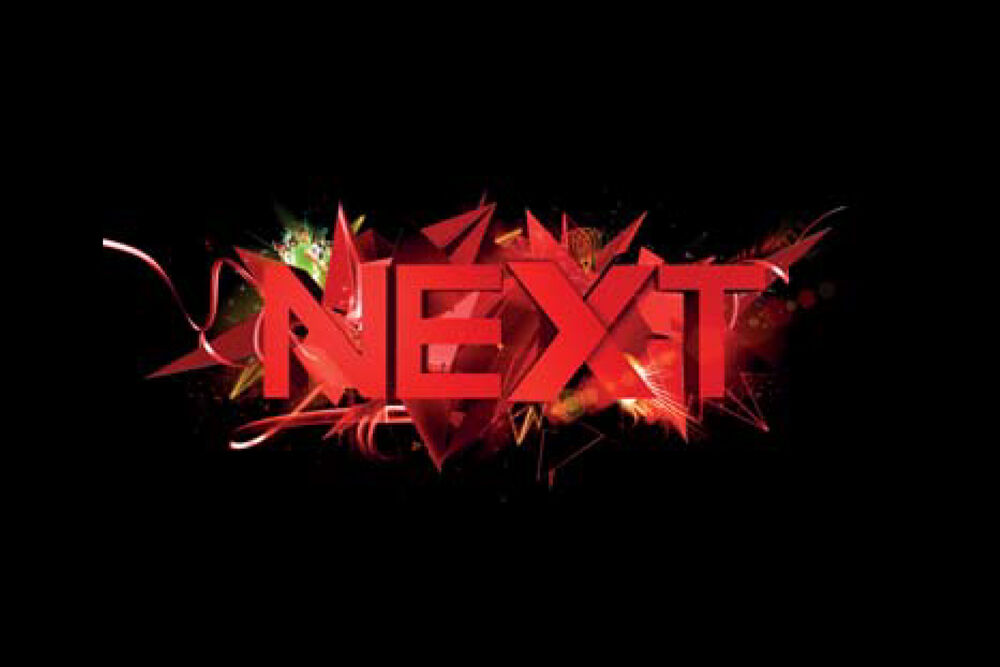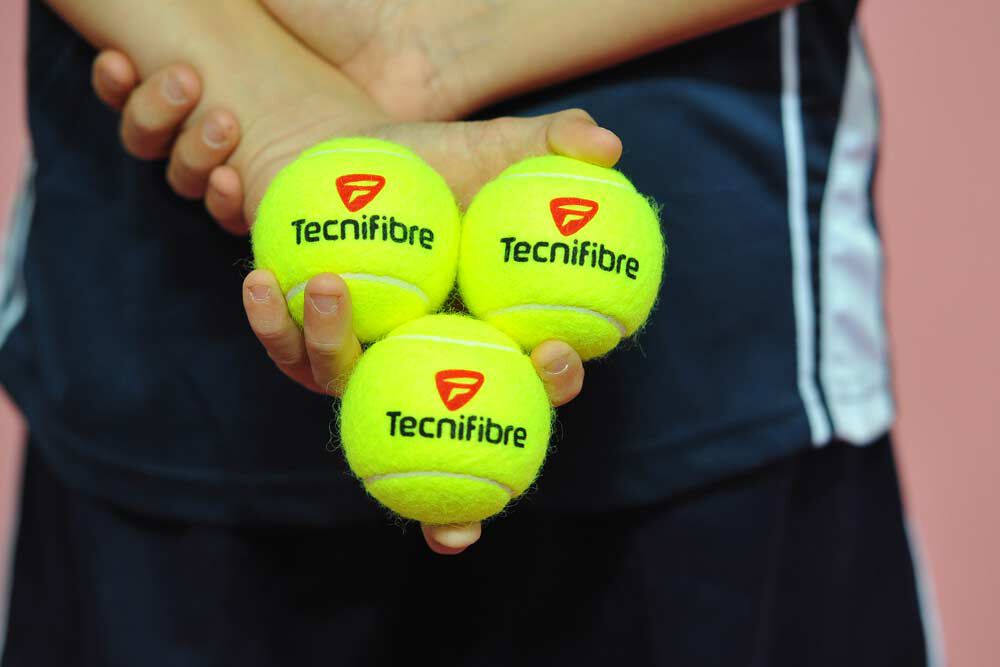 LAUNCH OF THE FIRST TECNIFIBRE BALL
In 2005, Tecnifibre designs its first ball. The brand has since expanded its range to competition, practice and training tennis balls. They are ITF and FFT approved.
TECNIFIBRE LAUNCHES ITS FIRST TENNIS RACKETS
Having built its reputation in squash, Tecnifibre enters the tennis market, with two racket ranges for competitive players: T-Fight for players who are looking for more control and T-Flash for those who want more power.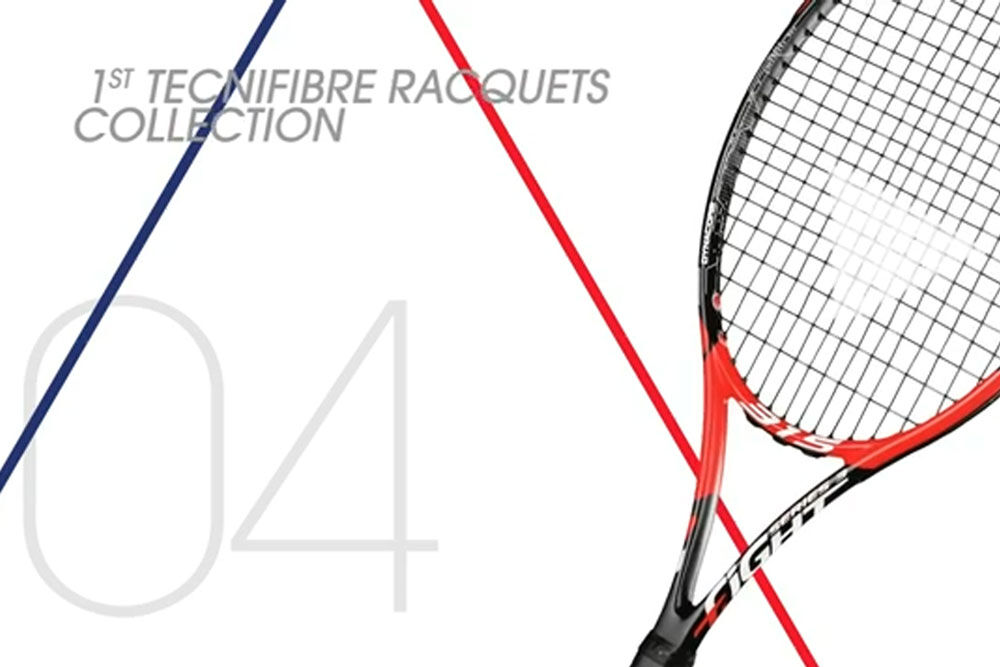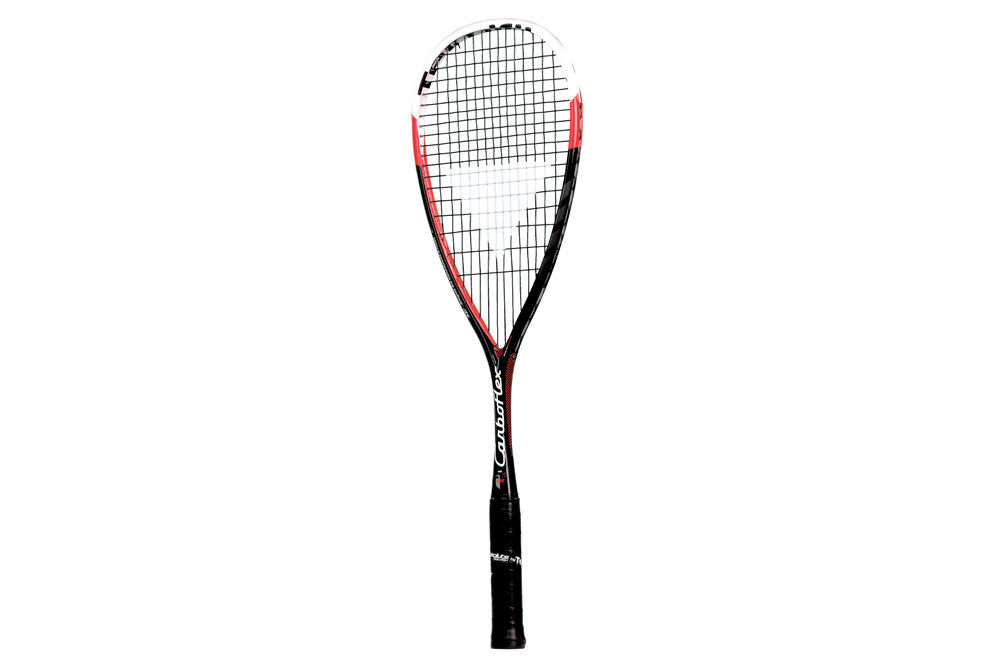 TECNIFIBRE LAUNCHES ITS FIRST SQUASH RACKET
In 2001, Tecnifibre launches its first squash racket with Frenchman Thierry Lincou, one of the very first Tecnifibre players. Former World No. 1f Thierry and Tecnifibre continue to work together for the next 20 years.
TECNIFIBRE AND THE FRENCH OPEN BALL
Tecnifibre strengthens its partnership with the French Tennis Federation (FFT), developing and distributing the official ball of the French Open. The ball remains in play, gaining worldwide recognition, for over 10 years.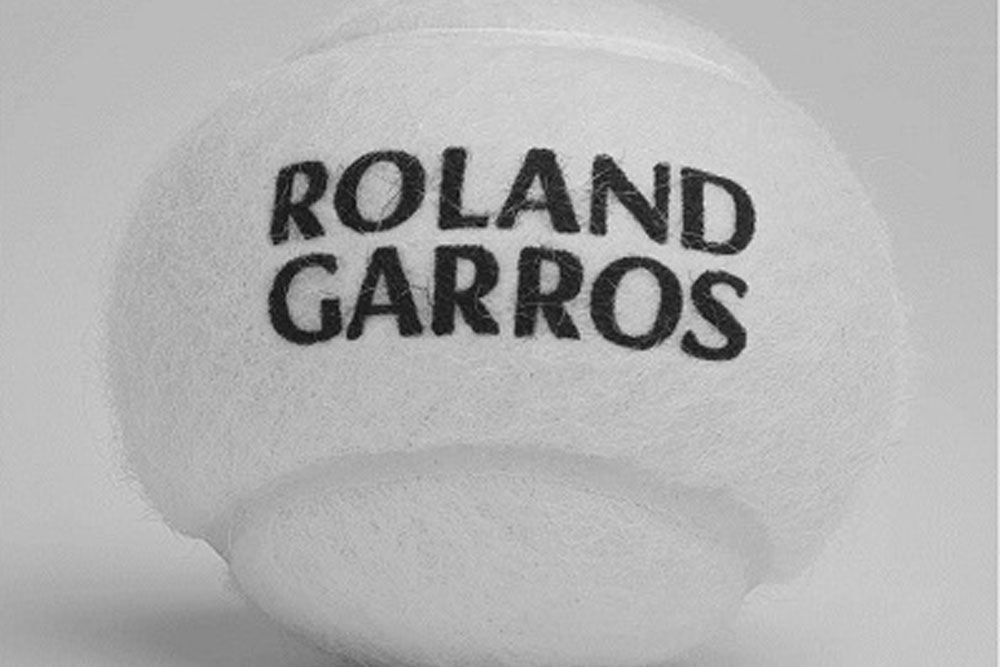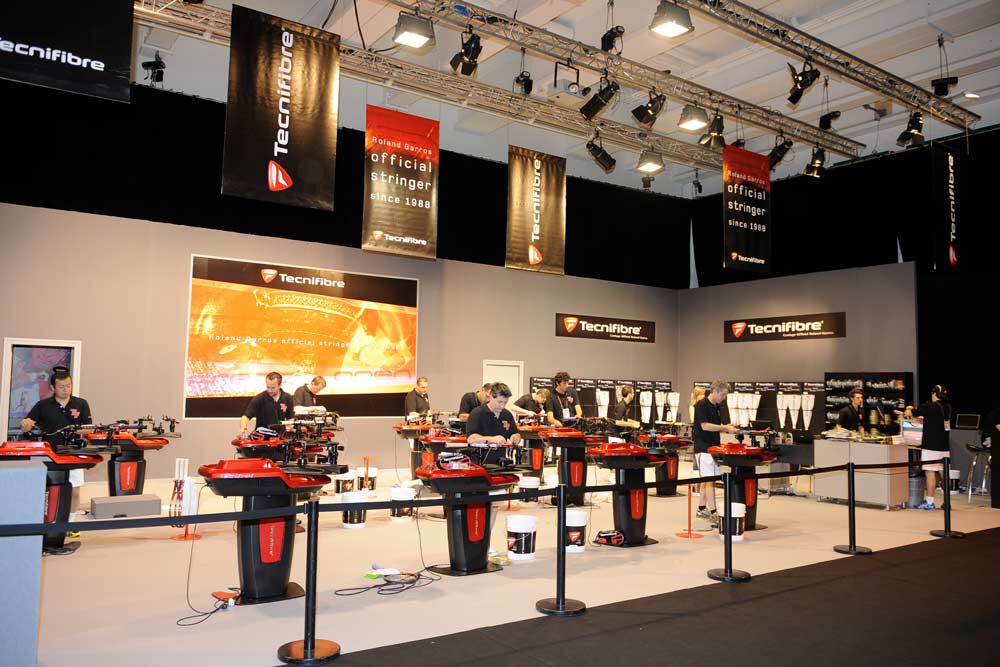 TECNIFIBRE BECOMES OFFICIAL STRINGER OF THE FRENCH OPEN
In recognition of Tecnifibre's expertise and product quality, we are selected to provide the strings for the French Open and become the tournament's official stringer. Now in contact with the world's best players, our team continues to develop products that are ever better adapted to their needs.
LAUNCH OF THE FIRST STRINGING MACHINE
In 1985, the brand starts producing stringing machines, also "Made In France". Equipped with this expertise, Tecnifibre goes on to become the official stringer of several ATP tournaments.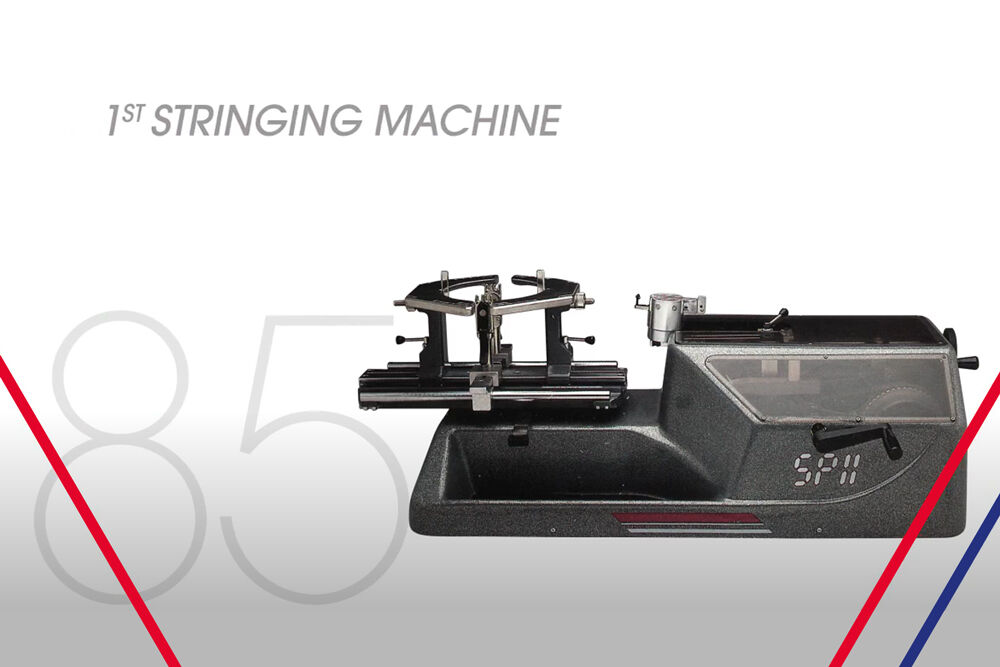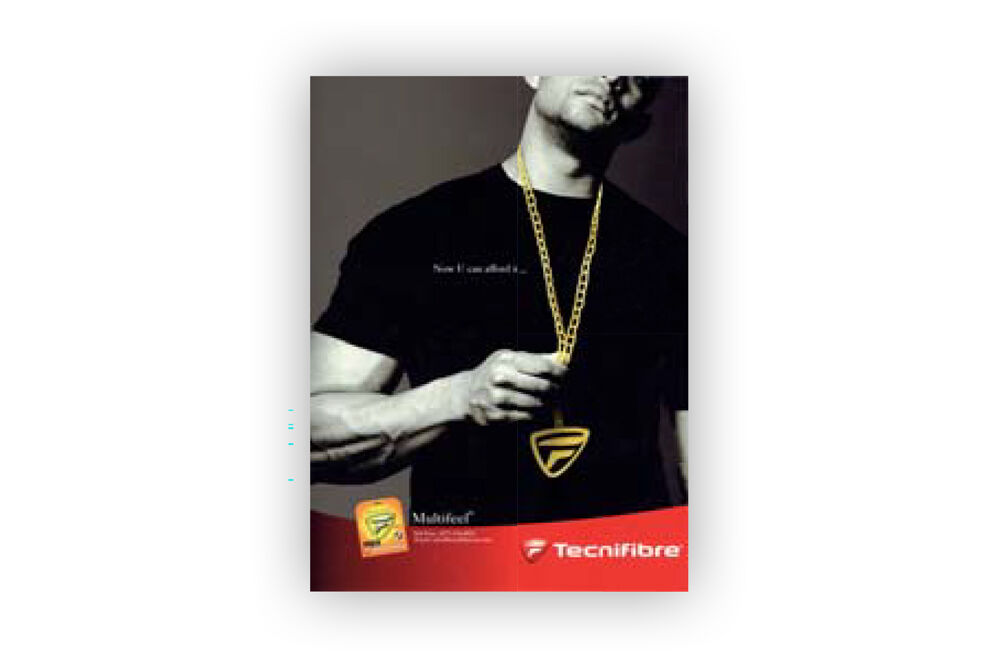 FIRST STRINGS "MADE IN FRANCE"
Tecnifibre creates its first strings and revolutionises the market with unique new technology: polyurethane. The production of the strings are still 100% Made In France to this day.
ORIGINS OF THE BRAND
Thierry Maissant, a huge tennis fan, soon finds himself on a mission: to create products that meet the specific needs of tennis players at every level of the game. In 1979, he co-founds Major Sport with former F1 racing driver, Hermano da Silva Ramos.